Akram Khan's – Jungle Book Reimagined
Akram Khan Company
Project Overview
YeastCulture created the animation and video design for this re-imagined version of the Jungle Book by Akram Khan Company.
–
An epic project involving 11 animators creating over 50 minutes of hand-drawn animation.
Much of the work is interacted with by live dancers on stage behind a holo gauze screen.
By the end of 2023 the show will have toured in 47 different cities and across 4 different continents.
–
Dance Company: Akram Khan Company
Choreographer: Akram Khan
Creative Associate: Mavin Khoo
Producer: Farooq Chaudry
Producer: Isabel Tamen
Writer: Tariq Jordan
Art Director and Director of Animation: Adam Smith (YeastCuture)
Producer/Director of Video Design: Nick Hillel (YeastCulture)
Rotoscope Artists/ Animators (YeastCulture): Naaman Azhari, Natasza Cetner, Edson R Bazzarin
Assistant Animators: NishaAlberti, Geo Barnett, Miguel Mealla Black, Michelle Cramer, Jack Hale, Zuzanna Odolczyk, Sofia Umarik
Dramaturgical Advisor: Sharon Clark
Composer: Jocelyn Pook
Lighting Designer: Michael Hulls
Visual Stage Designer: Miriam Buether
Video Technician: Matthew Armstrong
Jungle Book reimagined is performed by ten dancers: Lucia Chocarro, Tom Davis-Dunn, Harry Theadora Foster, Thomasin Gulgec, Max Revell, Matthew Sandiford, Pui Yung Shum, Fukiko Takase, Holly Vallis, Vanessa Vince-Pang, Jan Mikaela Villanueva and Luke Watson.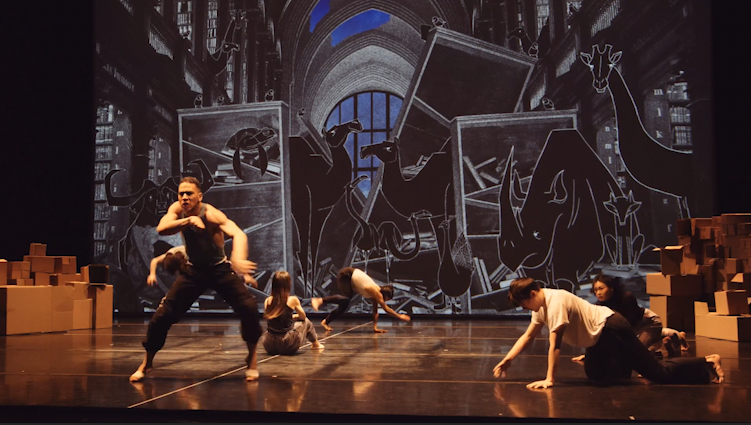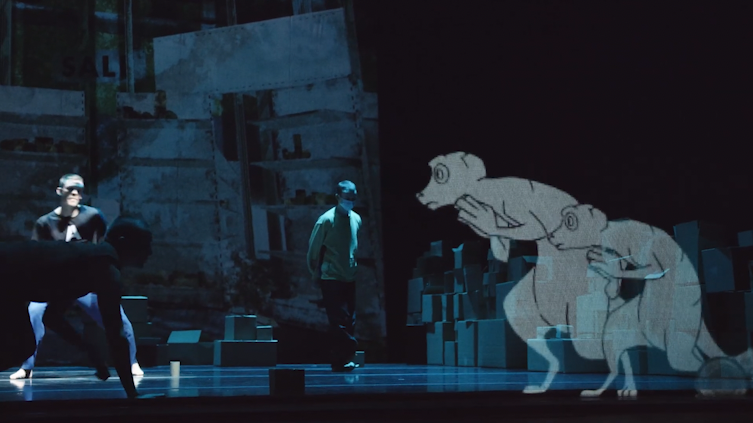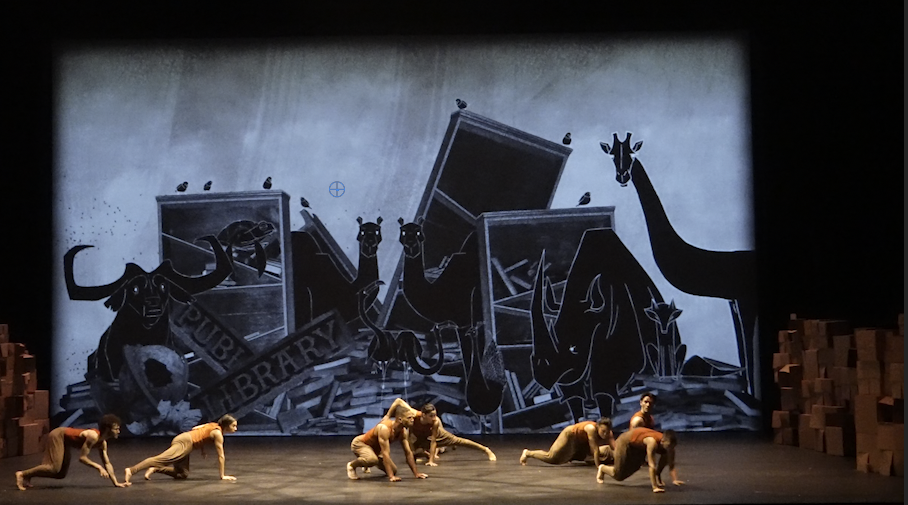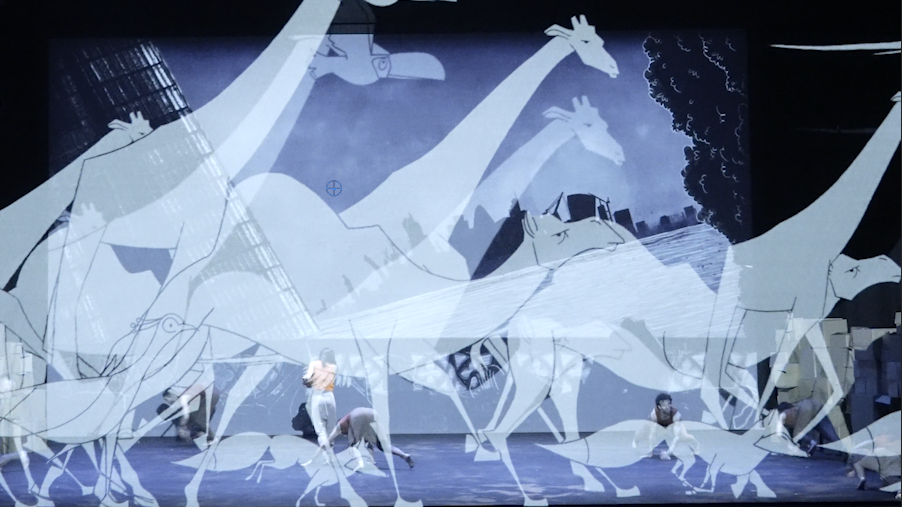 "The beauty lies in the simplicity of it all. The animation is responsive and reaches augmented reality heights of production, yet its line-drawing style cuts to the bone of the story rather than show off its technological capabilities. Animated petals bloom as the cast members ripple their arms and plants sway as they whizz past. It's so well done. "
— The Stage
"There's a meta edge to the projections, which repeatedly, marvellously, bring both the animal kingdom and Mowgli's memories to life. "
— The Telegraph
"It's magical when the real and animated worlds interact"
— The Financial Times
---
Making of Jungle Book film by Maxime Dos
___________________ Rotoscope animation from Jungle Book
Animation clip from Jungle Book Re-imagined